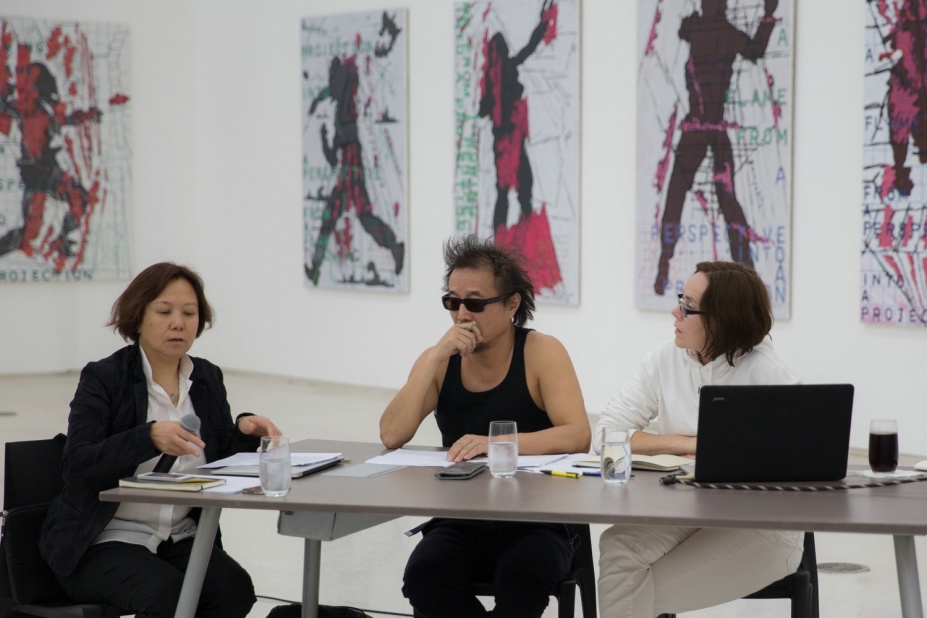 Perspective · Projection · Flame Thrower
2014.05.24 Saturday 2:00 PM - 4:00 PM
About Flame Thrower: Introduction and comments of new work in Tales from the Taiping Era.
About Parabola and Freedom: Zero gravity, freedom, free fall and reaction; the possibility to throw oneself out.
About Graphics: Why does two – dimension outweigh three – dimension?
About Line, Figure and Layer: Studying the essence of objects or objects in blueprint; creating objects. Geometry and solidified institutions.
About Experience and Abstraction: actual travelling experience and inner experience of creation; from physical to metaphysical then to figure.
About Transformation: The work of Wu and Inga seems to have gone through a transformation from the prior exchange-for-desires and communication-for-needs with the world, up to the very position of the world today, the North (Arctic) Pole. How did this happen? How did the latitude accumulate?
About Artist: How to build an artist's index? The proportion of individual to artist' s identity, the proportion of artist to individual, the proportion of artwork to artist, the proportion of artist to artwork. Can artist and artwork be separated?
About Design: The relationship and confrontation of art and design; what characters do they each embody?
About Religion: Art, is it a religion without infrastructure?
Read all
Moderator: Guo Xiaoyan
Speaker: Wu Shanzhuan & Inga Svala Thórsdóttir
Venue: Red Brick Art Museum
Language: Chinese
Ticket FREE